Not every day of NBA Free Agency is going to be a scortcher, and as we wait for the decision of the enigmatic Kawhi Leonard to be known, Day 2 in the NBA Free Agency saw some less than marquee players find their homes for the 2019-20 season (or at least the start of it).
Quick whip around today's moves:
Isaiah Thomas to the Wiz on a one year deal
Enes Kanter to the C's for two years and 10 million
Richaun Holmes to the Kings for two years 10 million
Kevon Looney plans to sign a three-year, $15 million deal with the Golden State Warriors
Tomas Satoransky to the Bulls in a sign and trade
Ish Smith gets a two-year, $12 million deal with the Washington Wizards
Wayne Ellington is heading to the Knicks on a two-year, $16 million deal
Michael-Carter Williams plans to sign a one-year deal with the Orlando Magic
Seth Curry heads to the Mavs on a four-year, $32 million deal
Austin Rivers stays put with a two-year, $4.3 million deal with the Houston Rockets
Troy Daniels goes Showtime with a one year $2.1 million deal with the Los Angeles Lakers
Elfrid Payton adds another young point guard to a mediocre backcourt in New York siging a two year, $16 million deal with the New York Knicks
Maxi Kleber returns to the Mavs, four-years, $35 million
JJ Barea also stays in Dallas on a one-year, $2.5 million deal
Edmond Sumner plans to sign a three-year deal with the Indiana Pacers
Wesley Matthews plans to sign a deal with the Milwaukee Bucks.
Frank Kaminsky plans to sign a two-year, $10 million deal with the Phoenix Suns
Alec Burks plans to sign with the Oklahoma City Thunder
Tim Frazier plans to sign a one-year, $2 million deal with the Detroit Pistons
Matt Thomas plans to sign a $3.2 million deal with the Toronto Raptors
Jordan Bell plans to sign with the Minnesota Timberwolves
Kyle O'Quinn plans to sign a one-year, $2.1 million deal with the Philadelphia 76ers
Anthony Tolliver plans to sign a one-year, $2.6 million deal with the Portland Trail Blazers
Less sexy storylines than day 1 I know, but there are a few of note.
Isiah's Last Stand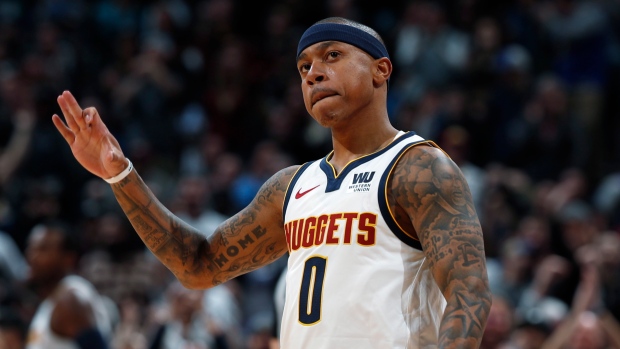 This feels like the last chance for a player who only three seasons ago was an All-Star and one of the best players in the Playoffs as a Celtic.
Thomas was talking about backing up the brinks truck to pay him when he had broken out as an elite small guard in the NBA. However the C's never seemed entirely comfortable with paying an ageing short point guard max money, and ultimately moved him for Kyrie Irving.
He arrived in Cleveland a broken down shell of himself and was dealt to the Lakers where he played 17 games and averaged 15 points before undergoing surgery on his injured hip.
He then played only 12 games for Denver averaging 8 points and not appearing in the Playoffs, buried behind elite young guard talent in the Rocky Mountains.
So now it's been 2 years since we have seen the peak Isaiah Thomas and after a long and sustained issue with his hip, there is a great amount of doubt as to whether he will ever return to a shadow of the form he was once in.
Washington is a team without a point guard with Wall out, Satoransky heading to the Bulls and Ish Smith the only other player on the roster able to play the position.
This is primed nicely to give THomas the minutes he needs to show he can still produce in the NBA, but failing to do so could see him playing overseas.
For Thomas, this year is make or break.
Big Men, Big Impact, Small Contracts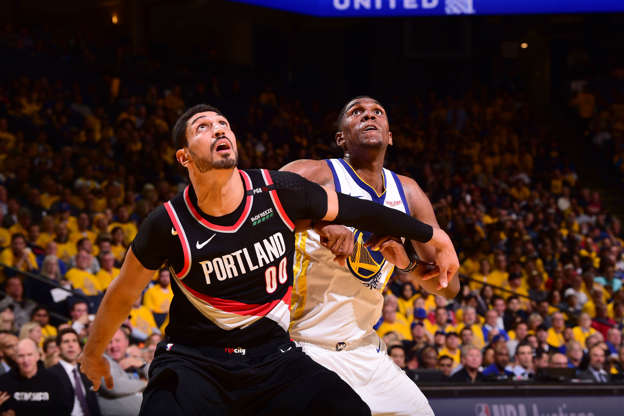 When Jusuf Nurkic went down, the Blazers were in a spot of bother. THey needed to replace the low post presence that had helped guide them to the playoffs and provided variety to an offence centred around two elite perimeter scoring guards.
In that instance, Enes Kanter (who they acquired in the mid-season buy out market) was able to be that presence.
The man had a very solid post-season run, only becoming unplayable in a series against Golden State where he was exposed on switches against THE BEST SHOOTERS IN THE HISTORY OF THE NBA.
In my mind, a guy like Kanter, who can get you a 15 point and 13 rebound performance on any give playoff night is a hell of an assest, and worth more than what the C's ended up giving him.
Looney is also in this category, perhaps even more valuable after what we saw from him in the Warriors infamous finals run this year.
Looney was an effective roller to the rim, an outstanding defensive talent and a capable rebounder for the Dubs, who would be thrilled to get him back on only 5 mil a year for three years.
One should also be watching Richaun Holmes in Sacremento if you're as much of a fan of undervalued cheap big guys as I am.
Ah the Knicks II: Electric Boogaloo
Reasons to bring back this segment from yesterday:
So I have an excuse to keep using bad photos of James Dolan in the hopes he bans me from his media days (sell the team dude).
Because the Knicks are awful
Because the Knicks aren't good at being awful
The Knicks, who struck out yesterday and signed Julius Randle (who I like by the way) and Taj Gibson (who I don't like by the way), for some reason keep signing people they either don't need or shouldn't want.
Exhibit A) Elfrid Payton. Who in the Knicks front office walked into a meeting a said "look, I know we already have one young point guard who can only play defence and one who can only play offence, so why don't we just bring in a guy who isn't that good at either?"
The Knicks, for all that went wrong yesterday, did manage to trim down the young point guard part of their roster when Mudiay went to Philly. What the KNicks could have used is a capable outside shooting, veteran point to help their young talent come along and help RJ Barrett figure out the NBA style.
But no, they got a 25 year old non-shooter who has shown no indication of being a capable starting point guard on an NBA team to play with two other players of a similar level at his position, who will undoubtedly cause significant spacing issues for Randle, a developing Barrett and an already shaky Kevin Knox.
It's cool if you want to suck Mr Dolan, but at least suck in a way that has a chance of making your potential non-sucky young players better.
Oh and also, sell the team.